Travel Confidently! with COVID-19 Travel Insurance
Keep Exploring
Adventure is out there waiting
Keep Exploring
Adventure is out there waiting
Keep Exploring
Adventure is out there waiting
CGC was formed in 2002 owned and managed by Cherry G Caritativo who has been in the
travel business for more than 20 years.
International Travel
Opportunities
Personalized service, Itinerary Planning, Airline Reservations and Airline Tickets.
CGC Travel and Tours provides a variety of options of cost alternative tours and packages that suit the clientele's needs.
CGC Travel and Tours handles all kinds of travel requirements to any part of the Philippines, from domestic package tours to hotel reservations, airport/ hotel transfers.
VISA and Documentation
Processing
CGC Travel and Tours' documentation staff are highly experienced in passport processing, visa procurement for respective destinations as well as change of status in the Philippines and other immigration matters which will be handled efficiently and promptly.
Local/International
Hotel Reservations
We can reserve local and international hotels anywhere.
Airport/Hotel transfers can be arranged through our contracted suppliers or through the hotels. Car/bus rentals may also be arranged upon request.
Airline Ticket
Reconfirmation
Reconfirmation of any airline is provided in accordance to fees by the Airlines.
Travel and baggage insurance will be made available upon request.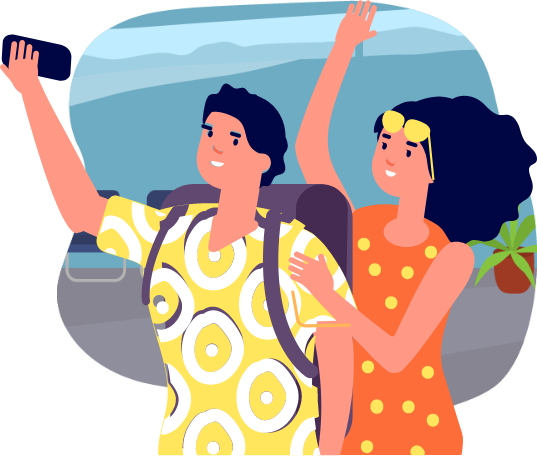 Send us an Email or
Give Us A Call!
cgc_travel@yahoo.com & cgc_eduvisacareer@yahoo.com
Suite 608 Rublou Business Center, Ortigas Ave. Extension, Cainta, Rizal